Home Remedies for Dark Spot Removal
Dark spots are a common skin condition that several factors can cause. They are usually brown or black in colour and can appear on the face, hands, arms, chest and back. The main reason for these dark spots is UV exposure, but other factors can also cause them. These are caused by the sun's ultraviolet rays that damage the skin cells and cause them to lose their ability to produce melanin. This is what causes brown patches on your skin. These patches include ageing, hormonal changes, genetics, and certain medications like birth control pills or acne medication. There are two types of dark spots: age spots and sunspots. Age spots are caused by ageing, and sunspots are caused by overexposure to the sun. Age spots can be treated with laser therapy, while sunspots will fade on their own over time. 
Can you treat dark spots at home?
Yes, you can treat dark spots at home. If you have dark spots on your skin, there are many ways to help get rid of them. But before we go over the treatments, it's important to know what they are and what causes them. One of the most common causes of dark spots is when a person spends too much time in the sun or tanning booth. This will lead to hyperpigmentation and dark spots on one's skin. In addition, dark spots are caused by the accumulation of melanin in the skin. This can be due to several factors like sun exposure, pregnancy, or genetics. While there are many ways to treat dark spots, some people opt for natural remedies such as lemon juice or turmeric paste. Other treatments include chemical peels, dark spot removal cream and laser therapy.  
There are many ways to treat dark spots at home. One of the most popular is using a bleaching agent such as benzoyl peroxide, glycolic acid, or retinol. You can also use natural remedies like apple cider vinegar, lemon juice, and honey. Some say you should avoid using these treatments because they can cause irritation and dry skin. However, if you are careful with how you use the treatment and follow the instructions closely, then there is no reason for this to happen to you.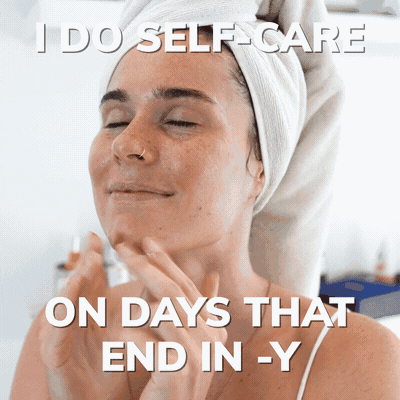 Also, while choosing a dark spot removal cream, focus on your skin type and go for a non-toxic and chemical-free cream to remove pigmentation, just like Rejusure's body whitening creams. It has a versatile range that contains elbow, knee, underarms, and neck firming cream. Also, if you want a serum for your sensitive face, you can choose a 2.5% hyaluronic acid facial serum. These paraben-free products will help boost hydration and leaves no side effects on your skin. In addition, you can use a vitamin C serum, or you can use a glycolic acid cream. 
Home remedies to remove dark spots: 
Every woman has been through the experience of getting a new dark spot on their face. These spots are usually caused by hormonal changes and can be treated with home remedies. Home remedies for dark spots are a popular topic. There are many different ways to get rid of them. However, some people believe that the best way to get rid of dark spots is by using natural remedies, such as lemon juice, turmeric, and tomato juice. Many home remedies for dark spots work well to get rid of them. These include applying cucumber slices to the affected area or using lemon juice as an astringent. Here are some of the effective home remedies to remove dark spots: 
1) Lemon juice and yoghurt face mask: 
Both these ingredients have uncountable benefits for the skin. Lemon contains citric acid and Vitamin C, whereas yoghurt adds a protective layer to the skin. This is one of the most trusted and age-old practices, showing unfailing results.  
Ingredients: 
1 tsp plain yoghurt

 

1/2 tsp lemon juice

 
Process: 
Mix the ingredients in a small bowl. 

 

Apply a thick layer on the face.

 

Leave it for 15-20 minutes.

 

Rinse with warm water. 

 
Benefits: 
Protects against UV rays

 

Prevents premature ageing

 

Lightens skin tone

 

Increase skin elasticity

 

Reduce fine lines and wrinkles

 

Increase collagen production

 

Treats acne, psoriasis, and eczema

 
 
2) Buttermilk: 
One of the staple beverages in Indian households, but it can work wonders for your pigmented skin. It is rich in lactic acid that removes dead cells from your face. Dip a cotton ball and apply it directly on the dark spots. Leave for 20 minutes and rinse with normal water.  
3) Tomatoes: 
Along with being a soothing toner, tomatoes can also be used as a natural dark spot cream. It helps bring back the old gold glow to your face. Apply some tomato paste on your face directly and leave for 20 minutes. Rinse with cold water and enjoy your soft, supple skin. 
4) Papaya: 
Papaya is one of the most effective natural ingredients to remove dark spots. It has the essential minerals and the "Papain" enzyme that helps unclog pores, reduce inflammation, and treat blemish-prone skin. Churn out the seeds and make a smooth papaya paste. Wash with clean after 20 minutes. If you want fast and instant results, repeat this process daily for a week. 
5) Honey: 
Honey is a natural humectant that hydrates your skin cells. Applying pure honey is one of the safest ways to get rid of dark spots and boost skin health. 
6) Almond oil: 
This oil has aced the task of healing your skin inside out. Sweet Almond oil contains Vitamin E and niacin, which helps eliminate hyperpigmentation and improves skin tone. You can also include this as a makeup remover in your night skincare regime.