Skincare Regime to Eleminate Winter Dryness
During the winter, the air is generally drier, which can also cause the skin to become dry. When the air is dry, it can cause the skin to lose moisture more quickly, leading to dryness. The cold temperatures and wind can also contribute to dry skin by stripping away the natural oils that help to keep the skin moisturized. Additionally, indoor heating can further dry the air, exacerbating the problem. To help prevent dry skin in the winter, it is important to use a moisturizer regularly, avoid long hot showers, and use a humidifier to add moisture back into the air. 
Is it necessary to follow a particular skincare regime in winter?
A skincare routine is mandatory for every season. For example, in summer, you have to choose hydration boosters, whereas winter is the time to nourish your skin to keep the dryness at bay.  
Here are a few reasons why a skincare routine is important in the winter: 
Moisturize:  
Using a moisturizer can help to keep the skin hydrated and prevent dryness, which is a common problem in the winter. 
Protect the skin: 
The cold weather and wind can strip away the natural oils that help to protect the skin, leading to dryness and irritation. A skincare routine can help to replace these oils and protect the skin from the elements. 
Prevent irritation:  
Dry, flaky skin can be uncomfortable and can lead to irritation. A skincare routine can help to prevent irritation and keep the skin smooth and healthy. 
Keep the skin looking healthy:  
A skincare routine can help keep the skin looking healthy and glowing, even in dry winter. 
5- Step Skincare Routine for Dry Skin in Winter: 
There's nothing more important than clean skin. Many skincare theories and tactics over the internet are hard to follow, and that's why people think that a proper skincare regime has to contain many products, where the truth is less is always more. So here is a simple 5-step morning skincare routine to prevent winter dryness.  
Cleansing

: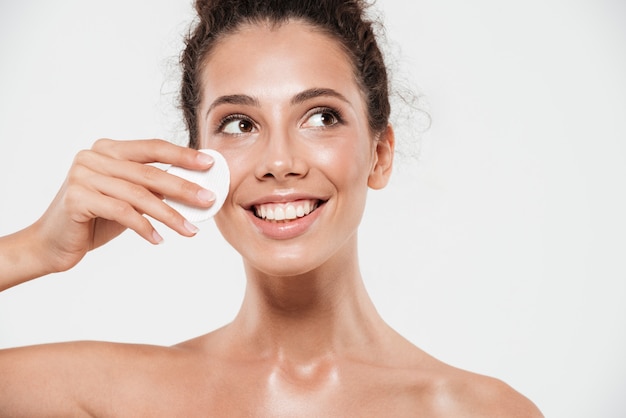 Cleansing is one of the most critical steps in your morning routine. Not only does it remove all of the dirt and grime from your skin, but it also allows you to start repairing any damage that may have occurred during the night. The best cleansers for winter are gentle yet effective at removing makeup and impurities. You want something that won't strip your skin of its natural oils, but you also don't want something that will leave it feeling dry and tight.  
       2. Hydrating: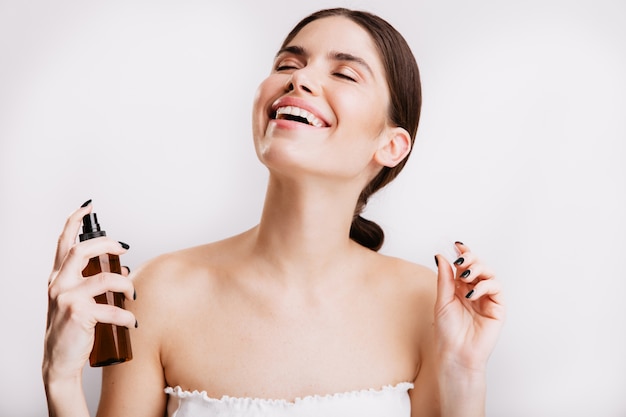 Hydration is an important step in any skincare routine because it prevents dehydration and helps the products absorb into your skin better! You should always apply hydration boosters after cleansing and before applying your serums/moisturizers. If you prefer liquid foundations or concealers, try using an oil-free moisturizer that won't clog pores or make them more likely to become infected by bacteria. For this step, you can use a toner and day cream; the best option would be face mist. Rejusure's green tea facemist is 100% vegan and sulphate-free. This green tea mist tightens your skin pores and protects your skin against sun damage.  
Is green tea good to spray on your face? 
Green tea is a herbal ingredient that suits dry, oily, and sensitive skin. Though it is more famous for its health benefits, it can also work wonders for the skin. Green tea mists are safe for almost all skin types. 
Is green tea mist good for oily skin? 
Green tea extract helps regulate sebum secretion and remove the excess dirt and oil from the skin pores. So, it is entirely suitable for oily skin. 
How do you use green tea mist? 
After applying a mild cleanser, you can spray the mist 3-4 times. Instead of wiping off, pat to dry and follow up with a moisturizer to boost hydration. 
       3. Serums: 
Serums are a great alternative to moisturizers for dry skin types. They contain active ingredients such as hyaluronic acid, which attract water to the skin and make it look plump and smooth. You can also use them under your makeup to nourish your skin from within. The skin's natural barrier helps to protect it from environmental stressors, and serums can help to strengthen and repair this barrier, which can be especially important in the winter. Serums are designed to deliver active ingredients directly to the skin, and many serums are formulated to target specific skin concerns, such as acne, fine lines, and uneven skin tone. Using a serum can help to address these concerns and improve the overall appearance of the skin. 
       4. Moisturize: 
Moisturizing is a must in any skincare routine. Your skin needs pampering and nourishment to stay healthy and vibrant, especially in winter. Generally, morning skincare routines contain a gel-based light moisturizer, but in winter, you can use a heavy moisturizer, especially for dry skin. Moisturizing helps to replenish the skin's natural oils and keep it hydrated, which can help to prevent dryness and keep the skin looking and feeling healthy. Moisturizing can help improve the skin's overall appearance by keeping it hydrated and looking healthy.  
        5. Sunscreen: 
There is a preconceived notion that winter skincare doesn't require sunscreen, but this is the most important step in winter skincare. Winter sun might not cause sweat but can lead to tanned skin. Sunscreen is important to use all year round, including in the winter, to protect the skin from the harmful effects of the sun. While the sun's rays may not feel as strong in the winter, they can still cause damage to the skin, leading to skin ageing, sunburn, and skin cancer.