Are Cleansing Pads effective on Senstivie Skin
Acing a proper makeup and skincare regime isn't everyone's forte. It takes time, patience, practice, and, moreover, a careful mind to choose a suitable product. Let's admit it, we all struggle with setting up a proper skincare regime with all the options on the market. One of the first steps of your skincare regime is removing the makeup. Some people wash their faces or use cotton pads. But it only helps remove the makeup for the outer layer. Cleansing pads contain beneficial serums that cleanse unclogged pores and eliminate impurities. 
One of the essential things in cleansing your face is to use the right cleanser. There are many types of cleansers, but most have one thing in common: they remove dirt and makeup from the skin. The best facial cleansing pads will help you achieve clear and healthy skin by removing excess oil, dirt, and dead skin cells that can clog pores. High-quality cleansing pads are formulated with gentle ingredients on your skin but are effective at cleaning it thoroughly. This means you don't need to use a lot of products, or it will be left feeling dry or tight after cleansing. Depending on your needs and preferences, you can find several different types of facial cleansers. 
What are cleansing pads? 
Skin cleansing pads are cotton pads that help remove stubborn eye makeup, while others are made for the delicate eye area. It comes in a variety of sizes and shapes. People generally use micellar water to remove makeup but little did they know that micellar water only removes the stains. On the contrary, cleansing pads also eliminate the dirt and impurities inside your skin. They can be used on wet or dry skin, depending on your preference. Pre-treated facial pads have been infused with antimicrobial ingredients to fight bacteria and germs. They also have a special formula that exfoliates dead skin cells from the surface of your face, which helps reduce acne breakouts. 
Why do beauticians suggest using cleansing pads?
Face Pads are good to use at home when you don't have much time to wash your face, after a long day with makeup or before going to bed. They are gentle enough to use on normal and combination skin. Some are made with disposable cotton, while others can be easily reused by washing them in hot water and drying them out on a paper towel or hand towel instead of wiping them clean directly with makeup remover or cleanser.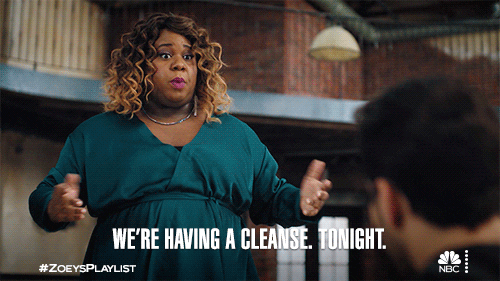 Face Cleansing facial pads are effective for all skin types but may be more effective for those with sensitive skin. The double-seamed construction of these pads removes dirt and excess oil from your face to leave it feeling smooth and clean. In addition, the cleaning pad uses a latex-free cotton fabric, less irritation and itching. These pads are gentle enough for daily use but ideal for people who want extra cleansing power at times of the day when their skin may be particularly oily or clogged prone. 
Benefits: 
Gentle exfoliator: 
People generally opt for scrubbing to get properly exfoliated skin, but cleansing pads can also do the same for your skin. The face cleansing pads contain anti-bacterial properties, which help kill skin breakout-causing germs.  
Safe around the eye region: 
A lot of people are worried about the eye region while removing makeup. Sometimes cotton and micellar water can be difficult to remove eye makeup. The eyeliner stains or eye shadows are stubborn and hard to wipe. Eye skin is very rubbing it harsh might create wrinkles and fine lines. Cleansing pads contain serums and skin cleansers, so it easily removes eye makeup in one go. 
Affordable and low maintenance: 
Buying a cleansing pad is far better than purchasing a chemical-packed face cleansing product. Also, due to natural oils and ingredients, cleansing pads save a lot of money from buying other skincare products. Also, these are easy to use and have absolutely zero maintenance cost. 
Effectiveness on sensitive skin: 
The reusable cotton pads are good for sensitive skin because they don't irritate it like disposable cotton pads. However, if you have oily skin or acne-prone skin, these may not be suitable for you as they won't prevent excess oil from building up on your face as quickly as other types of cleansing pads would do (so if you need something that can control oil production then these aren't the best choice). 
If you have sensitive skin, the product must be gentle enough to use daily without irritation or redness. In addition, you should avoid products with harsh chemicals such as sodium lauryl sulfate (SLS) and should always test any new product on a small patch of skin first before applying it all over your face or body. Rejusure's wide range of cleansing pads is non-toxic, sulphate and paraben free, leaving no side effects on your skin. In addition, these treatment pads contain beneficial ingredients like witch hazel, glycolic acid, and salicylic acid that remove acne-causing bacteria and provide a cooling sensation to the skin.